I should explain the title to those who may not understand. BattleCreek is a city in Michigan and each year around the 4th of July they host an air show and Hot Air Balloon Competition. I'll fill you in on how balloonists compete further down, I also need to explain "Birk".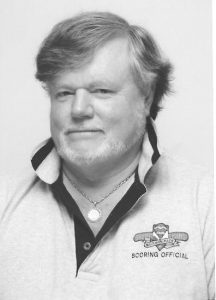 James "Jim" Birk has been my great friend since birds and balloons were the only things that flew. He has also been the Balloon Meister at BattleCreek for many years and this was his last year being in charge at this competition. Jim is a singular force of nature when it comes to ballooning and balloonists, his intellect and wry wit enable him to corral the pilots whose egos are more inflated then their balloons. It is that ability to control the uncontrollable that have people address him as Jim when talking with him and "Birk" when explaining to others what happened. I have lots of stories about him, some that can be told and others ………..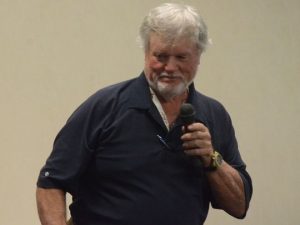 About "Birk"
What is a balloon competition?
Hot Air Balloon Competitions started like many other types of competitions — pilots gathering in social situations telling of their exploits in their balloons and someone said prove it.
It is a test of flying skills and getting your balloon to steer left, right, up and down to get to a target and drop a marker. Competition has changed over the years. In the past, observers were in the balloons to check on the pilots; those have been replaced with GPS. The balloons for competition have also changed. Smaller balloons can go up and down faster and the Linstrand Balloon factory designed what are called racers that can drop like a rock and shoot up like a rocket.

I go every year to BattleCreek to compete and to visit with my bigger balloon family. Here are a few pictures from the event.
~Susan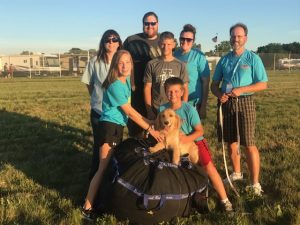 The Crew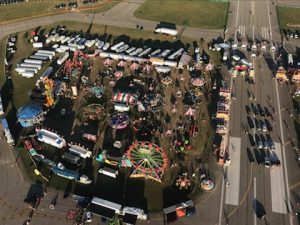 The Carnival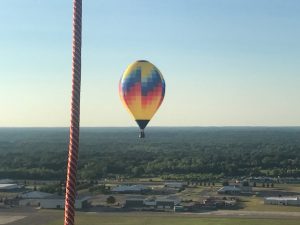 Here is Matt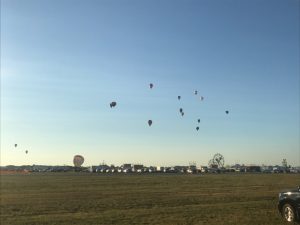 Balloons in the air